Laser cutting
Laser cutting is presently the leading way of sheet metal cutting.
Laser cutting enables you efficient, quality and precise cutting of metal sheet parts.
The Kops pro company uses a Trumpf laser machine, model Trulas 3030-3200.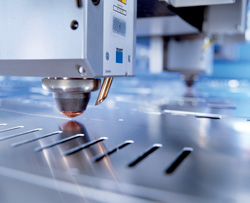 Characteristics and advantages:
Quick response times enable you a better response to your clients and thus a competitive advantage within your market;
Flexible production enables us to manufacture small lots at competitive prices and it reduces your warehousing costs and tying up of capital in the unfinished production;
Precise and quality cutting of complicated shapes enables you more freedom in designing your products and a better final quality of your products;
No costs for tools and very short periods of time for a product exchange; this means lower costs for you;
No additional treatment; your products will always be the same which ensures you permanence within your market;
Network programming enables us the quickest possible transfer of your drawings on our laser machine which means a quicker response time to your clients.
Range of products:
Individual parts;
Small and medium lots;
All geometrical shapes;
Visible parts that demand the best quality of cutting;
Parts made of black sheet iron, corrosion resistant sheet metal and aluminium.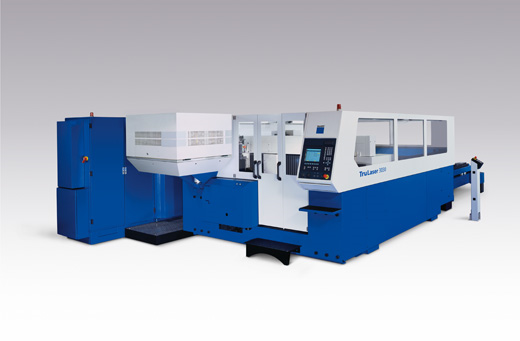 Machine characteristics:
Machine Type
Max Size
Max Thickness
Trumpf Trulas 3030-3200
3000 x 1500 mm

Plain Steel 20 mm

Stainless Steel 12 mm