Bending
Bending is usually an unavoidable part of a treatment of sheet metal and is one of the most time-consuming operations.
In the company Kops pro we have the most modern Trumpf CNC bending machines that enable us effective and precise bending of your products. Quick change of tools on these machines enables us to manufacture little batches and a good flow of material through the production line which as a result leads to a combination that enables purchasing of quality sheet metal products at competitive prices.
Characteristics and advantages;
Short setup times enables us to manufacture small lots at competitive prices, the results are lower warehouse costs and less tied up capital;
Operations on several tools at once: our machines enable bending operations on several installed tools which means that we can manufacture a product without changing tools. This makes the bending operation cheaper and you can buy your products cheaper and increase competitive advantage within your market;
Wide range of tools enables us to fulfil any request of our customers which again enables you more freedom in designing the sheet metal part and less costs for tools;
Quality and precise manufacture with a CNC machine ensures permanent high quality of your products and thus less or no complaints and your happy clients.
Range of products
Individual parts and prototypes;
Small and medium lots;
Complex shapes;
Visible parts.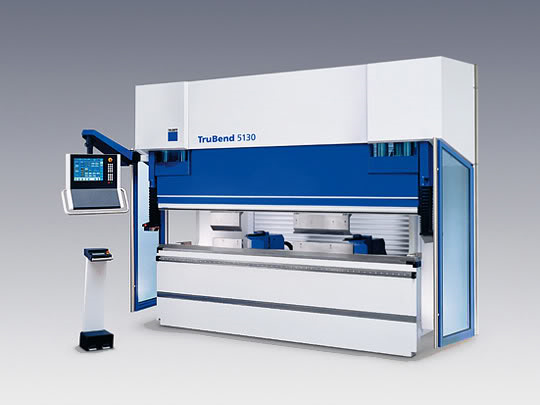 Machine characteristics
| Machine Type | Max Dimension | Max Thickness |
| --- | --- | --- |
| Trumpf Trubend 5130 CNC | 3 m | 10 mm |
| Trumpf Trumabend V1307 | 3 m | 10 mm |
| Trumpf Trubend 7036 | 1 m | 6 mm |
| Vimercati NC | 3 m | 6 mm |
| Schiavi NC | 2 m | 6 mm |